News
The Masgutova Graduate School from instructor Isabelle Renard-Fontaine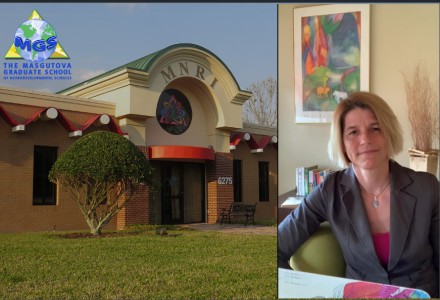 The Masgutova Graduate School of NeuroDevelopmental Science is excited to offer a unique and enriching Master of Science in Neurodevelopmental Sciences! We are enrolling students for summer and fall. This advanced degree is applicable to professionals in a number of backgrounds, including medical, health and wellness, trauma, psychology, education, and physiotherapy. Masgutova Graduate School instructor Isabelle Renard-Fontaine shares her thoughts on the value of this novel master's degree.
THE MASGUTOVA
GRADUATE SCHOOL
OF NEURODEVELOPMENTAL SCIENCES
About MGSNS
Our purpose is to offer a master's program focused on innovative knowledge and research of sensorimotor reflex integration, neuromodulation, and neurodevelopment for improvement of physical, social, cognitive, and emotional well-being.
© 2022 Masgutova Graduate School • All rights reserved • Printed on 6/25/22