Information Sessions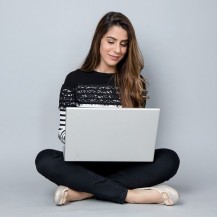 On-Demand Video
Learn more about the exciting and innovative educational opportunity offered at The Masgutova Graduate School by viewing the Information Session video.
The video is desgined to provide individuals with information about the graduate school and the Master of Science degree in Neurodevelopmental Sciences. Within this video you will learn details about the currciulum, transfer opportunities, cost, the admissions process, and more.
The video is available on-demand allowing you to view at a time that is convenient for you.
If you experience any difficulties registering or have follow up questions, please email contact_mgs@mgsns.org
Click here to access our Information Session Video
If you prefer in an in-person session several options are available throughout the year. Select the date and time that fits your schedule to register for the Information Session. After you register a link will be sent to the email provided that you can use to attend the session at the scheduled time.
Upcoming LIVE Events
We look forward to meeting with you and providing with detailed information about the graduate school and all we have to offer.
THE MASGUTOVA
GRADUATE SCHOOL
OF NEURODEVELOPMENTAL SCIENCES
About MGSNS
Our purpose is to offer a master's program focused on innovative knowledge and research of sensorimotor reflex integration, neuromodulation, and neurodevelopment for improvement of physical, social, cognitive, and emotional well-being.
© 2023 Masgutova Graduate School • All rights reserved • Printed on 12/11/23