News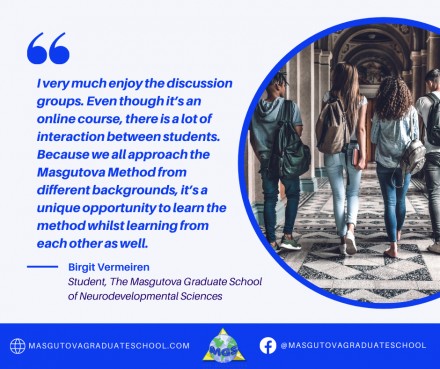 We are proud of ourt commitment to create engaging online classroom engagement opportunities for our students.
I very much enjoy the discussion groups. Even though it's an online course, there is a lot of interaction between students. Because we all approach the Masgutova Method from different backgrounds, it's a unique opportunity to learn the method whilst learning from each […] Read More »
THE MASGUTOVA
GRADUATE SCHOOL
OF NEURODEVELOPMENTAL SCIENCES
About MGSNS
Our purpose is to offer a master's program focused on innovative knowledge and research of sensorimotor reflex integration, neuromodulation, and neurodevelopment for improvement of physical, social, cognitive, and emotional well-being.
© 2022 Masgutova Graduate School • All rights reserved • Printed on 6/25/22