News
MGS Provisional Licensure Approved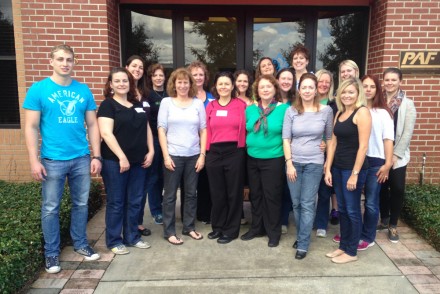 The process required for licensure and accreditation for a legitimate program is a profoundly complex process. The Masgutova Graduate School of Neurodevelopmental Sciences (MGS as we call it internally) is so very proud to announce that we were approved for a provisional license on September 29th, 2020!
What is a provisional license? This is the first "stamp of approval" that is required prior to opening and accepting students. This approval for the provisional license was granted with a few small contingencies for updates to some language in the course.
This provisional license, which means we are in the first year of opening a new institution in the State of Florida, will be reevaluated and at that time will be considered for licensure (non-provisional) and MGS will start its first steps into the accreditation process.
Despite the profound efforts of the MGS team, the thousands of pages of paperwork and endless meetings, this is not the end. This is the beginning! Now, the real work begins as we now gladly have an institution, program, and students to manage and develop!
This grand endeavor exists with the sole purpose to further explore and define the groundbreaking science and life's work of Dr. Masgutova. As a leadership team, we are honored and humbled to be a part of this process and are so proud of our Graduate School team for working so very hard to bring this long-standing dream to reality.
THE MASGUTOVA
GRADUATE SCHOOL
OF NEURODEVELOPMENTAL SCIENCES
About MGSNS
Our purpose is to offer a master's program focused on innovative knowledge and research of sensorimotor reflex integration, neuromodulation, and neurodevelopment for improvement of physical, social, cognitive, and emotional well-being.
© 2022 Masgutova Graduate School • All rights reserved • Printed on 6/24/22