Orientations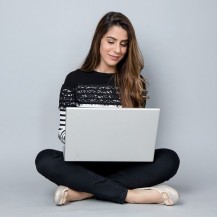 Learn more about the exciting and innovative educational opportunity offered at The Masgutiva Graduate School by attending one of our upcoming Orientation sessions.
If you would plan to attend a session, please email Dr. James Froh at jim@masgutovafoundation.org to confirm your time and with any questions you might have in advance.
January 4, 2021 at 11:00 am EST
January 4, 2021 at 6:00 pm EST
THE MASGUTOVA
GRADUATE SCHOOL
OF NEURODEVELOPMENTAL SCIENCES
About MGSNS
Our purpose is to offer a master's program focused on innovative knowledge and research of sensorimotor reflex integration, neuromodulation, and neurodevelopment for improvement of physical, social, cognitive, and emotional well-being.
© 2021 Masgutova Graduate School • All rights reserved • Printed on 2/25/21